Every day, people need our support.
Help us make this year brighter than ever.
Gifts of $2 or more are tax deductible.
Gifts of $2 or more are tax deductible.
Not everyone looks forward to Christmas…
For many people and families, this is the toughest time of year.
Adam* had only just turned nine when his mother died. His dad was unable to care for him and he had no contact with his mum's relatives.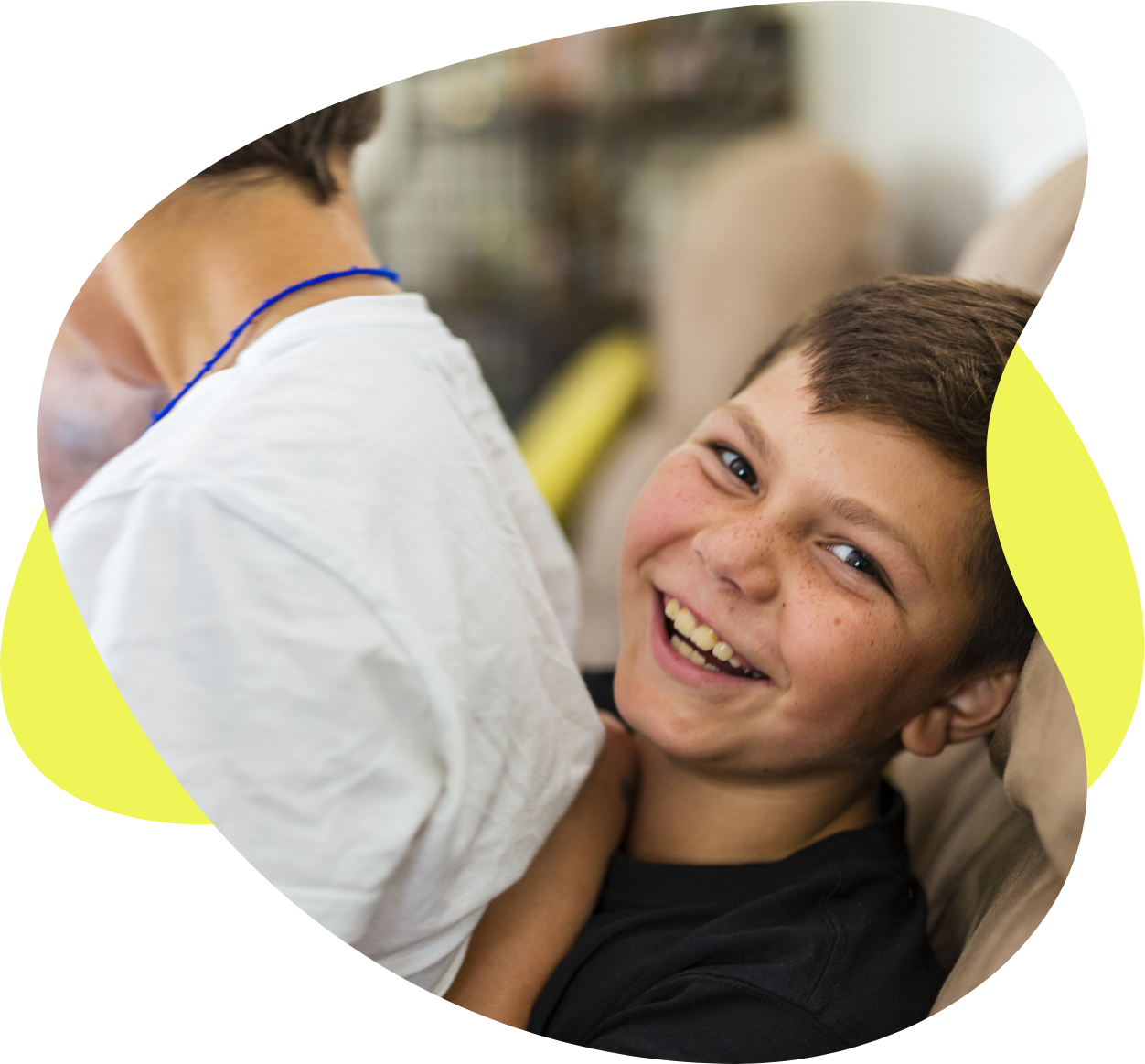 His childhood had been horrific. Frequent trauma had left Adam with poor social skills and a limited ability to regulate his emotions. He had moved through several foster families after each placement broke down and, now aged 15, Adam found himself in residential care with three other young people. He was unable to cope with a full day of school and was put on managed attendance from 9am to 11am. Any longer, and his behaviour would escalate. Adam saw his dad for an hour and a half, once a fortnight, under government supervision.
For Adam, the joy of being with family was something that other people experienced. His mum was gone, and he couldn't live with his dad.
When Adam was introduced to our Kinnected Program, a glimmer of hope appeared. With a little work, we were able to locate Adam's mother's side of the family, and his mum's older sister, Auntie Yvonne*, agreed to care for Adam. Adam began having regular contact with his maternal aunts, older cousins and his maternal grandmother, getting to know the family he thought he'd lost.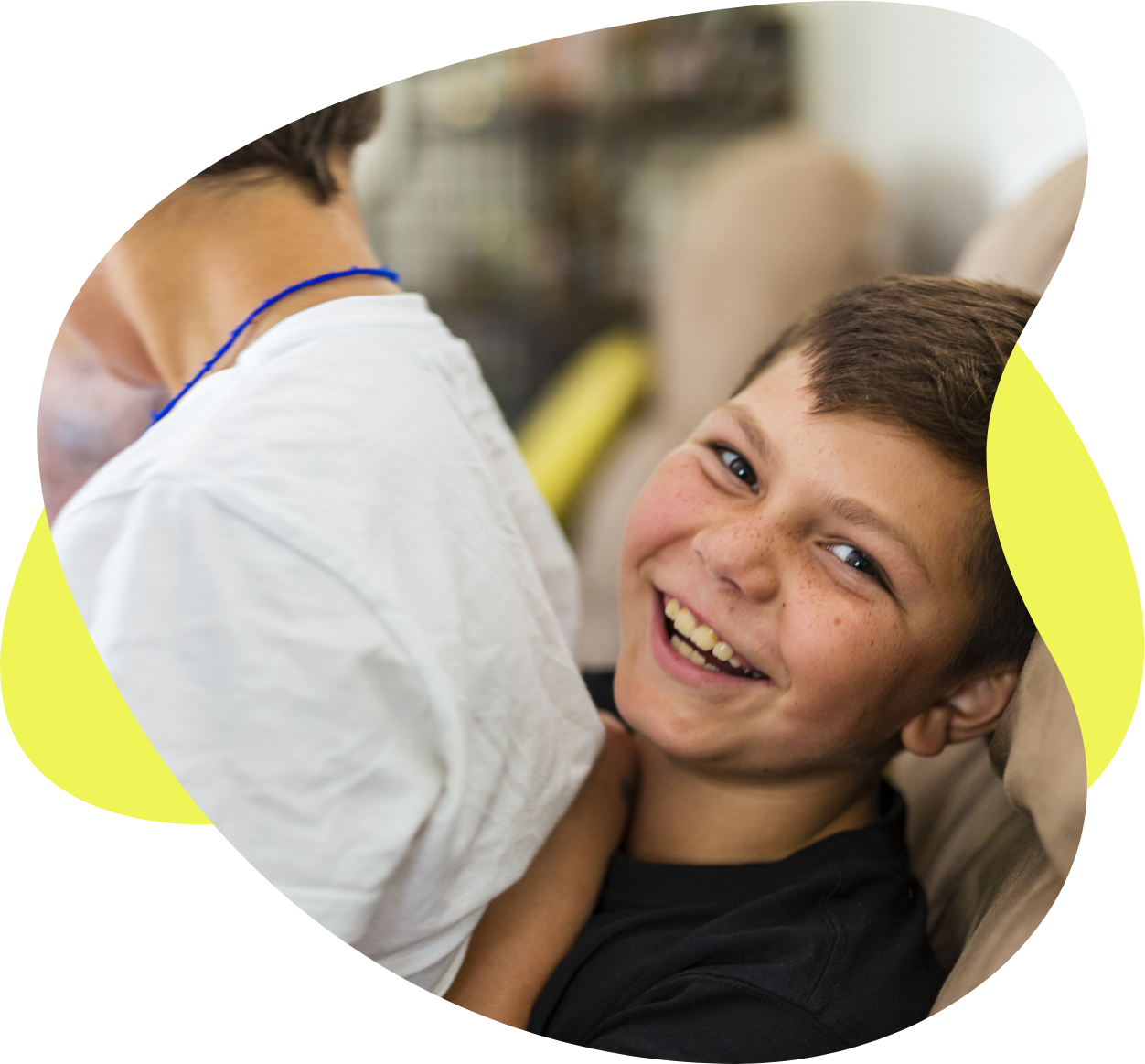 Foster and Kinship Care is just one of the many services Mercy Community provides.
One day, Adam returned to our service after a  weekend sleepover with his kin. With a big grin on his face, he was bursting to share his happy news…
"They said I'm just
like my mum!"
Sadly, Adam's story is not unique
Every day of the year, people like Adam need our support.
All the funds we raise, whether at Christmas or throughout the year, go directly to supporting families and young people doing it tough, people living with a disability, and asylum seekers who have nowhere else to turn. Your donation will make a big difference. Help us to support people 365 days a year.
Only a few months ago, Ella, a mum of three, was living out of her car.
Ella had suffered for many years in her marriage to a man who was violent and emotionally controlling. She decided to leave and reached out to our Family and Child Connect (FaCC) service.
Ella's determination and love for her children kept her going, despite her own personal hardship and emotional distress. She managed to continue working, trying her best to hang on to some kind of security and keep up appearances. Her work colleagues had no idea that Ella was living out of her car.
The support we were able to provide Ella at this crucial time enabled her to maintain her momentum and make life-changing steps toward a better future for herself and her family.
With help from Lauren, our family response facilitator, Ella and her three children are now settled in a home and enjoy a safer, less turbulent family life.
*Names and associated images have been changed to protect privacy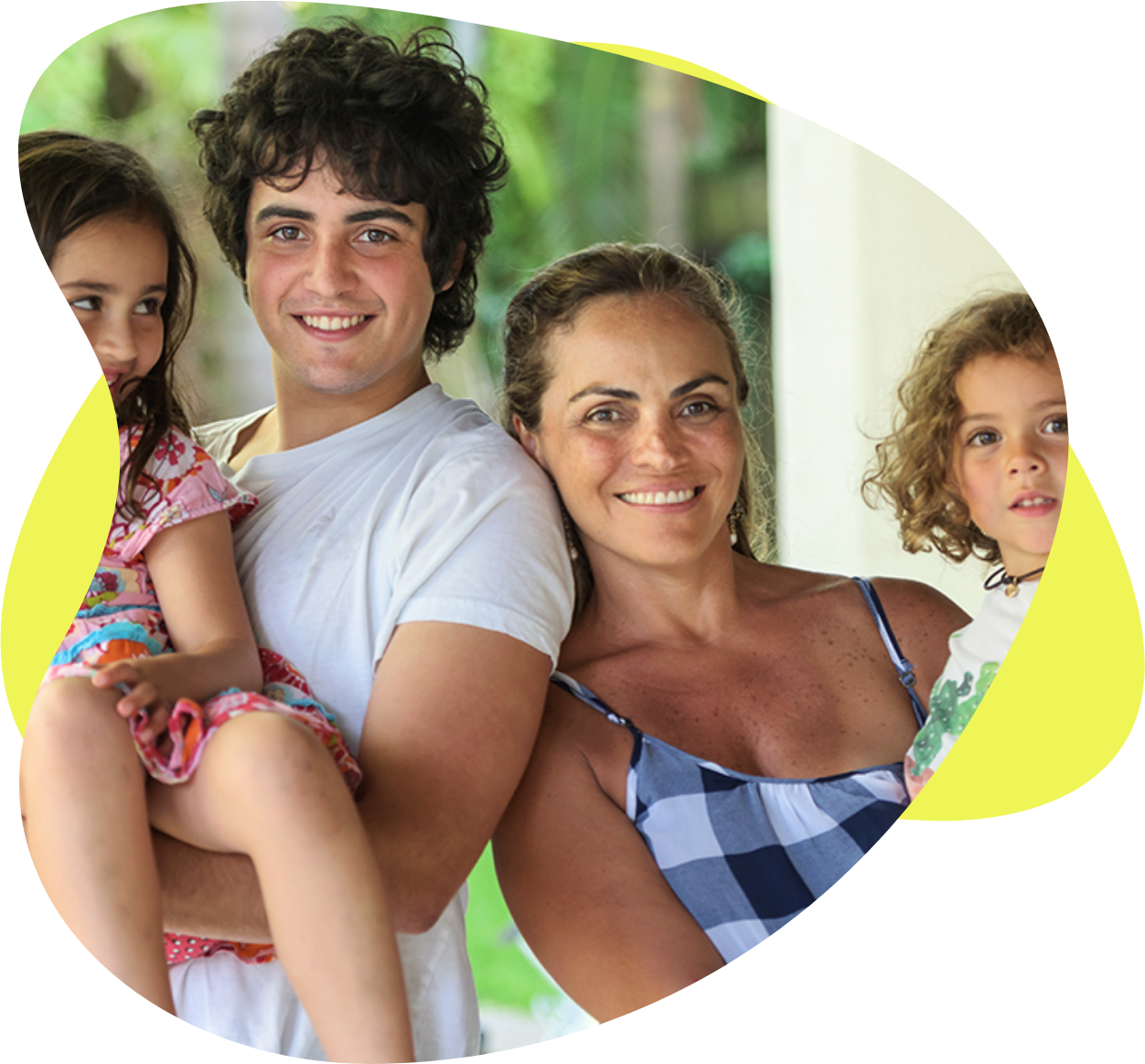 Dear Lauren,
I am settled in my new home since Friday last week. This is because of you and how you started the ball rolling forward and kept pushing for me and my children.
I would just like to say thank you from the bottom of my heart … you are amazing."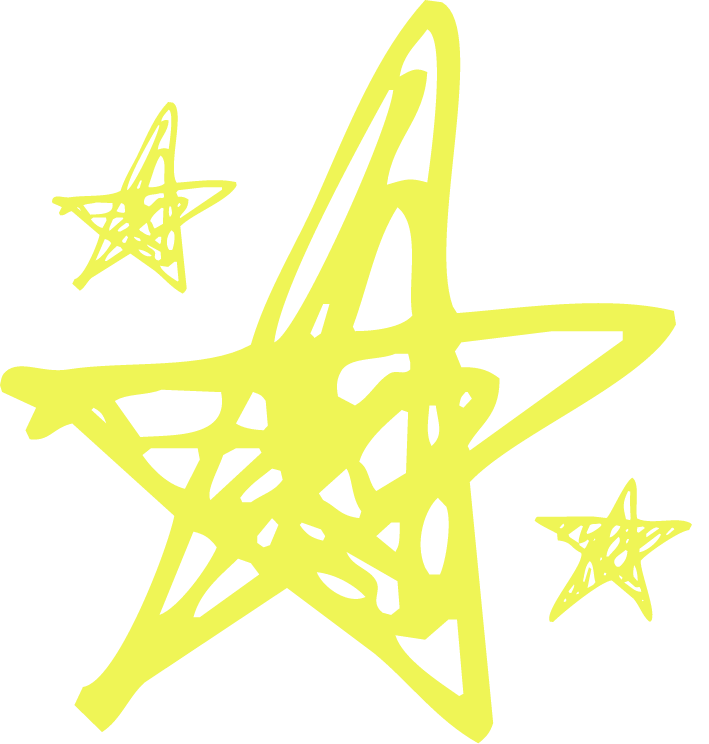 Around 37% of people seeking help from specialist homelessness services in 2018-19 were experiencing domestic and family violence.1

Of these, more than three out of four or 77% were female.2

More than 1 million Australian children are affected by domestic and family violence.3
Josh makes the most of every opportunity.
When Australia went into COVID-19 lockdown, Josh was busy working around his home.
Our goal is to help people with a disability create lives rich with meaning, and to increase the opportunities for them to exercise their independence.
Through the NDIS, Josh gets assistance with daily living services and is supported to participate in his local community.
Josh's latest accomplishment is the building of planter boxes, which he has been doing with assistance. Josh has planted out a large planter box at home so that he can have the fresh vegetables he loves.
The smaller boxes will be planted with seeds and, once the shoots appear, sold as pre-prepared gardens at monthly Saturday markets. A lot of Josh's school friends will be attending the markets as well. As a bonus, he can make a little money in exchange for his craftmanship and hard work.
*Names and associated images have been changed to protect privacy
Your donation could go towards helping someone like Josh build a micro-business, or turn a hobby into something that generates not only a small income but pride and a sense of accomplishment.
It's all about ability, not disability. We are dedicated to empowering people's positive connections to family, friends, support networks and community, so that they thrive.
Last year alone we supported


125
with
10,223


nights of care in our Residential
Care and Transition Services

10,556
providing
49,761


hours of support

1589
with
326,543


nights of foster and kinship care
Help us continue to deliver these essential services for children, young people and families in need, every day of the year.
Mercy Community's network extends from Northern New South Wales to Far North Queensland and encompasses urban, rural and remote communities. We are a team of over 1,100 supporting more than 40,000 people across all our services every year. Your donation will go directly to helping those who need it most.
Gifts of $2 or more to Mercy Community are tax deductible. A tax deductible receipt will be automatically emailed to you after your donation.
Thank you for your donation.
We wish you a happy, healthy and prosperous 2021.
Thank you for your donation.
We wish you a happy, healthy and prosperous 2021.
Everyone has the right to live well, with dignity and respect. We offer support without judgment or discrimination. Inclusion is at the heart of what we do, with services which support people with a disability, asylum seekers, families and young people of all nationalities, as well as the aged.
We are also proud of our Innovate Reconciliation Action Plan which is launching in 2021, to support the national reconciliation movement and instil a greater awareness of Aboriginal and Torres Strait Islander perspectives and practices in our work at Mercy Community.